Lynette Alcántara
Conductor/Director of Music
Lynette is the Director of Music of KJV Community Children's Choir. Lynette is Director of Music at Wolfson College Cambridge and also manages a busy singing teaching studio, including Choral Scholars at Sidney Sussex, Wolfson and Queens' Colleges.  At the CU Faculty of Music Lynette taught on the Vocal Health and Training component of the MMus in Choral Conducting Course as well as being coordinator and Leader of the Vocal Pathway. Several of her MMus students have volunteered with KJV. Between January 2007 and July 2010 she also worked as choral animateur for the King's College Chorister Outreach Project (part of the national SingUP project), supporting local primary teachers in developing their pupils' interest in singing. As part of the project she founded King's Junior Voices, now KJV Community Children's Choir (KJV). From 2010-2020 she was the singing teacher to the boy choristers of The Choir of King's College, Cambridge, preparing the boy trebles for recordings, concerts and radio and TV broadcasts. One of her private pupils was the 2015 BBC Girl Chorister of the Year. Her secondary school years were spent at a state music specialist school where she gained her love of choral music singing in its award-winning choirs. Lynette went on to study musicology at Monash University (BA) and then took a double first-class honours degree in singing and music education at Melbourne University (BMusEd). She gained her earliest teaching and conducting experience with some of the leading children's choirs in Australia, including the Australian Boys' Choir, the Young Voices of Melbourne and the Melbourne Youth Choir. As part of her music education degree she specialised in the Kodály Method and then taught at a specialist Kodály primary school. She also sang with the Victoria State Opera, and in 1991 won the National Liederfest prize, allowing her to travel to London to continue her vocal studies. She began working with the Monteverdi Choir and Sir John Eliot Gardiner, singing as soloist on recordings including the Gramophone Award winning disc "The Choral Music of Percy Grainger". She has sung as soloist with many of the UK's top vocal ensembles, including understudying the alto lead in Deborah Warner's controversial staging of Handel's Messiah at English National Opera. Between 1993-2017 Lynette was a staff member with the BBC Singers. She has performed with them at major music festivals in the UK and around the world and has sung at prestigious events such as the funeral of Princess Diana. In addition to a busy performing and recording schedule, the BBC Singers has a busy learning and outreach programme which Lynette played an active part in. Lynette now focuses on sharing her love of singing by teaching Cambridge University Choral Scholars at a number of Colleges, as well as working with KJV. Since August 2022 Lyn has been Director of the Song School at Our Lady of the English Martyrs Catholic Church, conducting OLEM's Junior and Youth Choirs in masses and other concerts. More about Lynette can be found on her website.
Rebecca Moulton
Roos Teacher
Rebecca Moulton is a music teacher who teaches classroom music at both primary and secondary level and works as a peripatetic flute and singing teacher. She has worked with the government KS2 scheme Wider Opportunities and for Cambridgeshire Music. Rebecca obtained her Music BA in 2003 at Anglia Polytechnic University followed by a one year PGCE in secondary music teaching at Homerton College, University of Cambridge. She has sung soprano in various operas and concerts including solo performances for the Morley Opera Course, Chelmsford Opera Society (Merrie England), Cambridge Amateur Operatic Society (2nd Lady in The Magic Flute), Wolfson College, Anglia Polytechnic University's Orfeo ed Euridice (Amore), and two concert performances in the Royal Albert Hall, one of them as part of the BBC Proms. Rebecca has also performed recitals in the Wolfson College lunchtime concert series and Magdalene College Music Society's production of John Blow's Venus and Adonis. Rebecca is enjoying developing her teaching skills and gaining experience working with Lynette Alcantara at KJV.
Maggie Heywood
Administrator
Maggie trained to be a Primary School Teacher at Redland College of Education in Bristol, with Music as her main subject. From there she went to Papua New Guinea to spend four terms in a bush primary school, on Voluntary Service Overseas, before taking up her first teaching job in Cambridge at Arbury Junior School. She joined the CUMS Chorus in her third week in Cambridge, under David Willcocks and began a life-long commitment to choral singing – with CUMS on Fridays and the Bach Choir in London on Mondays – until her paralysed vocal cord brought it to an end ten years ago. After five years at Arbury she moved to Morley Memorial School as the music specialist and ran the flourishing choir at lunchtimes with the Headteacher, Dorothy Hurst – also a member of CUMS Chorus. They put on a concert every term for many years and Maggie also ran guitar and recorder groups. After taking early retirement Maggie turned her attention to administrative work associated with music. She had been running CUMS, – the chorus and all three orchestras – for over twenty years and continued to do so until 2007, with more time to devote to it than previously. She was the administrator on behalf of King's College for the Sing Up Chorister Outreach Initiative, and has been KJV's administrator since the beginning.
Owen Elsley
Piano accompanist
Owen is an Australian singer, composer, conductor, and pianist currently based in Cambridge, UK. Born in Newcastle, NSW, Australia, Owen moved to Sydney to study Science and Mathematics at the University of Sydney before moving to the University of Cambridge, where he completed his Master of Music in Choral Studies in 2020. During his time at Cambridge, Owen was a Choral Scholar and then Lay Clerk with the Choir of King's College, where he was also Musical Director of The King's Men, a close-harmony group formed of the choral scholars and lay clerks of the choir. He has sung as an ensemble member and soloist with many professional groups around the world including Voces8; the Amsterdam Baroque Orchestra and Choir; The Song Company; the Armonico Consort; the Choir of St Paul's Cathedral; the Choir of St James' Church, King St; Sydney Antiphony; Pinchgut Opera; and Cantillation. Owen is the Assistant Director of Music for Choirs at St Barnabas, Dulwich and Musical Director of the Chesterton Choral Society. Prior to his move to the UK, Owen worked for Australia's national youth choir Gondwana Choirs, including the Sydney Children's Choir and the Gondwana Indigenous Children's Choir, as a conductor, pianist, and operations coordinator. He has completed his A.Mus.A in Piano Performance and is also a prolific composer and arranger: his music has been performed by many ensembles, including the Vienna Boys' Choir; Gondwana Choirs; the Song Company; the Choir of St James' Church, Sydney; the Choir of Trinity College, Melbourne; the Choir of St Paul's College, Sydney; and the Hunter Singers. He was awarded the 2018 UNSW Willgoss Choral Composition Prize and was the winner of the Liturgical Division of the 2016 ACU Isobel Menton Composition Competition. Additionally, Owen has a love of music-theatre and has been an actor, director, and repetiteur for numerous dramatic productions. In his spare time, Owen loves to cook and is also a keen gardener.
Prof Ian Cross
Chair
Ian Cross is Emeritus Professor of Music and Science at the University of Cambridge and an Emeritus Fellow of Wolfson College, Cambridge. In 2001 he founded and built the Centre for Music & Science in the Faculty of Music at Cambridge; amongst other topics his research has embraced the psychoacoustics of violins, the evolutionary roots of musicality, the effects of group music-making on the development of children's empathic capacities, and the relationships between music and language. He is Editor-in-Chief of SAGE's Open Access journal Music & Science, has sung in many choirs (from childhood contributions to the Scottish Junior Singers to the present-day Wolfson College Choir), and is a Trustee of SEMPRE (the Society for Research in Psychology, Education and Music) and the Music Therapy Charity. He is also a classical guitarist.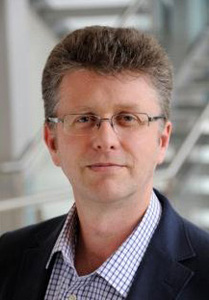 Dr Rupert Curwen
Secretary
Rupert Curwen is a founder of Ubisense Limited, a Cambridge hi-tech company, which builds real time location systems used in companies such as BMW and Mercedes. He has over thirty years of experience in software engineering, is a lead developer of the company's innovative software products, and also manages the software test team. He has always been a keen amateur choral singer, beginning as a child, and continuing as a bass in University College choir, Oxford. Since moving to Cambridge in 1999, he has sung with the Wolfson College Choir and the Wolfson Chamber Singers, including several baritone solos. In 2009 he was one of the singers representing Wolfson in the massed Cambridge University choirs at the 800th Anniversary Prom, in the Royal Albert Hall. The same year he also sang Mahler's 8th with Stephen Cleobury and the CUMS Chorus at Ely Cathedral. His two daughters sang in KJV in the choir's early years.
Mr Paul Nicholson
Treasurer
Mrs Sarah Faircliffe
Parent Trustee
Sarah is a Legal Director at an international law firm based in London, but has lived in Cambridge since 2009. Both her children have sung in KJV; the youngest is still an enthusiastic member of the choir. Sarah has been a keen singer since school days, and for many years sang with her local choir in London, the Hackney Singers, as well as joining other projects for amateur singers with the Hackney Empire theatre (performing in a Jonathan Dove opera) and the English National Opera (a staged performance of Bach's St. John Passion). In her role as Parent Trustee of KJV, she represents the views of the parents of choir members, and also provides legal input when needed. She helps at choir rehearsals as a parent volunteer, which is one of her favourite ways of spending a Saturday morning!
Dr Nicola Lewis
Trustee
Nicola is a senior research associate and veterinarian in the Centre for Pathogen Evolution in the Department of Zoology. An alumnus of Wolfson College, Cambridge, her research interests focus on the antigenic and genetic evolution of viral pathogens, particularly influenza A viruses in both wild and domestic animals. She leads several international collaborative projects in a number of developed and developing countries, which focus on both internationally important scientific questions and encourage capacity building in the local animal health sector. Nicola was educated at Wells Cathedral School from the age of 7, where she was both an academic scholar and in receipt of a specialist provision music award. As an oboist she studied with Robin Canter and Douglas Boyd, performing in masterclasses with Celia Nicklin and Lady Barbirolli and toured extensively throughout Europe and the Far East, including concerto performances in Germany. She began choral singing from 7, performing with all Wells Cathedral School choral ensembles in diverse musical styles, which ranged from musical theatre to Britten's Noyes Fludde; from Chapel Choir to Rutter's Gloria conducted by the composer. At the University of London, although training to be a vet she continued her love of music, playing oboe under Stephen Jackson with the University of London Symphony Orchestra, Gilbert and Sullivan pit orchestra work and singing in numerous Cathedrals throughout the United Kingdom with the University of London Chamber Choir. On qualification she continued to dep for weekend services in various London churches including St Martins in the Fields. When she embarked on a PhD at Cambridge in 2006, she joined Wolfson College Choir conducted by Lyn Alcántara and both of her daughters sang in KJV when they were younger.
Mrs Gillian Perkins
Trustee
Gillian Perkins founded the Cambridge Music Festival and directed every festival until 2010. Under her directorship the festival became a national event, famous not just for its world class concerts, but especially renowned for the scope of its education and community programme. In an earlier life Gillian worked for BBC Radio 3, the Performing Right Society and for Eastern Arts (now Arts Council England East). Gillian lives in Cambridge with her husband who plays violin in a local orchestra. Their two sons were both choristers at King's, and Gillian also worked with Stephen Cleobury to set up Easter at King's, a series which she managed for the college until 2010, when she retired from both King's and CMF. In retirement Gillian is a member of New Cambridge Singers, and a trustee of the London Mozart Players, the Ouseley Trust as well as KJV.
Mr James Randle
King's College School Representative
James is Dir of Music at King's College School, Cambridge.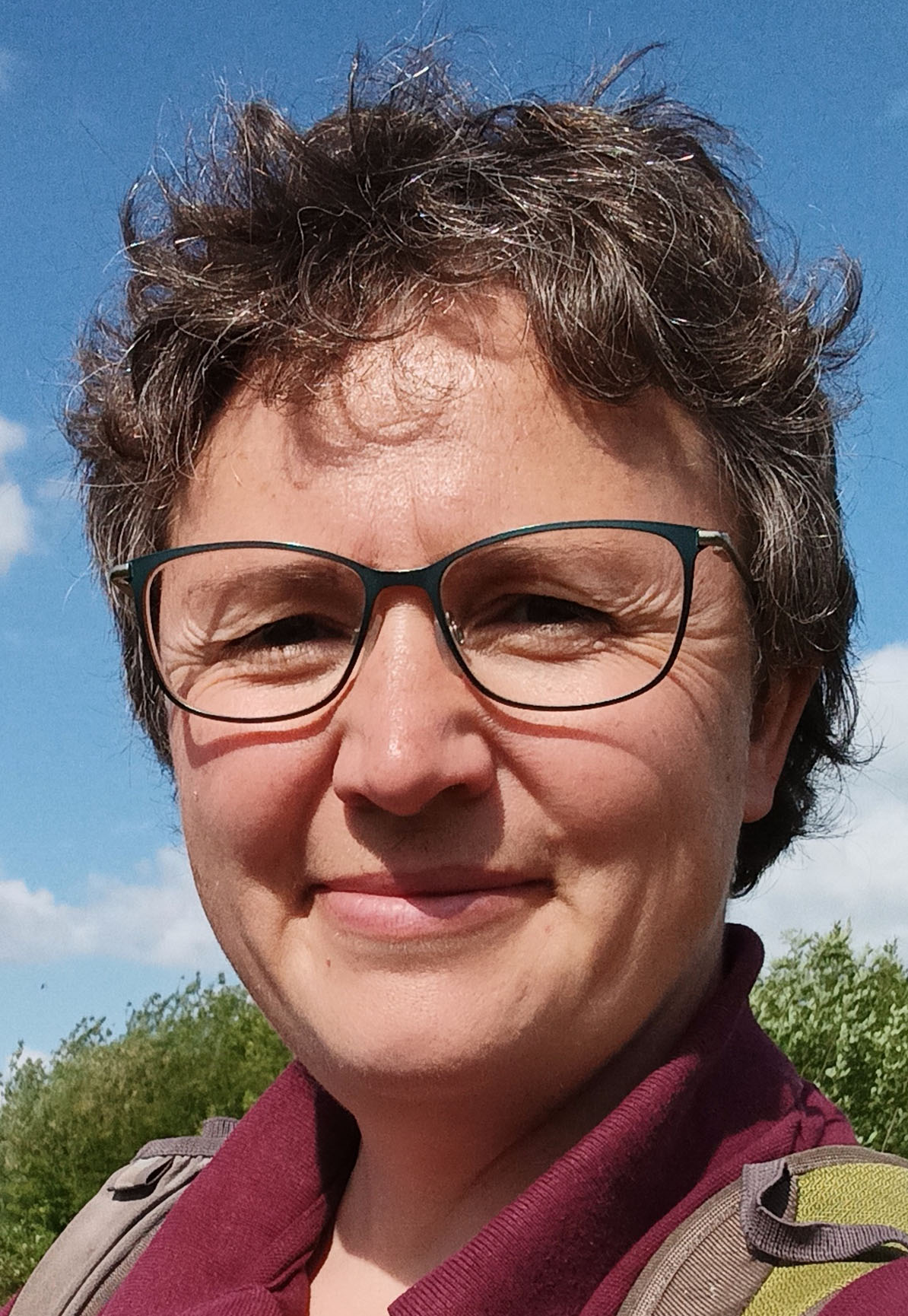 Dr Lucy Wilson
Trustee
Lucy is a Conservation Officer at the local Wildlife Trust with a specialism in surveying the wider countryside and providing local landowners with conservation advice, but she also enjoys carrying out practical habitat management and botanising around the county. When not out in a field or woodland, Lucy is a keen amateur choral singer. Her singing career started as an undergraduate singing in St Edmund Hall Chapel Choir (Oxford) and after moving Cambridge in 2002 to undertake her PhD in Earth Sciences she quickly joined Wolfson College Choir and Wolfson Chamber Singers. Under Lynette Alcántara's musical directorship, Lucy's singing has thrived and includes highlights such as singing in the Royal Albert Hall at the Prom in celebration of the University of Cambridge's 800th anniversary in 2009 and several choir tours throughout Europe. It was only natural, therefore, for her two children to join KJV and they both wholeheartedly enjoyed the experience. As a governor at her children's primary school for four years, Lucy has gained much experience in the governance of educational settings. She has also been on a variety of other committees within her village and is currently part of the management team for a small nature reserve on Adams Road and also a volunteer on the Ffestiniog Railway, working on the track. Lucy is responsible for designing and maintaining the KJV website and is KJV's safeguarding Trustee.
Dr Jennifer Zerk
Jennifer works as a legal consultant specialising in responsible business conduct and human rights. Based near Cambridge, she provides policy advisory services to a wide range of organisations, including the United Nations, the OECD, the Council of Europe, various human rights agencies and some national governments. She is also an Associate Fellow in the International Law Programme of the Royal Institute for International Affairs (Chatham House) where her work is mainly concerned with finding ways to better align trade policy with human rights concerns. She is passionate about music, having studied piano, clarinet and voice as a young person, and for several years now has been attempting to master the organ in her village church. She has sung in several (mostly German language) choirs and is the proud parent of two former members of KJV Community Children's Choir. She is also a volunteer rowing coach for the junior squad of a Cambridge-based rowing club. Jennifer is an Australian and was educated at the University of Adelaide and the University of London before moving to Cambridge in 1998 to embark on her PhD in international law. The extraordinary educational and cultural opportunities on offer to the young people of our community, of which the KJV Community Children's Choir is a shining example, are just some of the reasons why she has never left Cambridge, and probably never will!